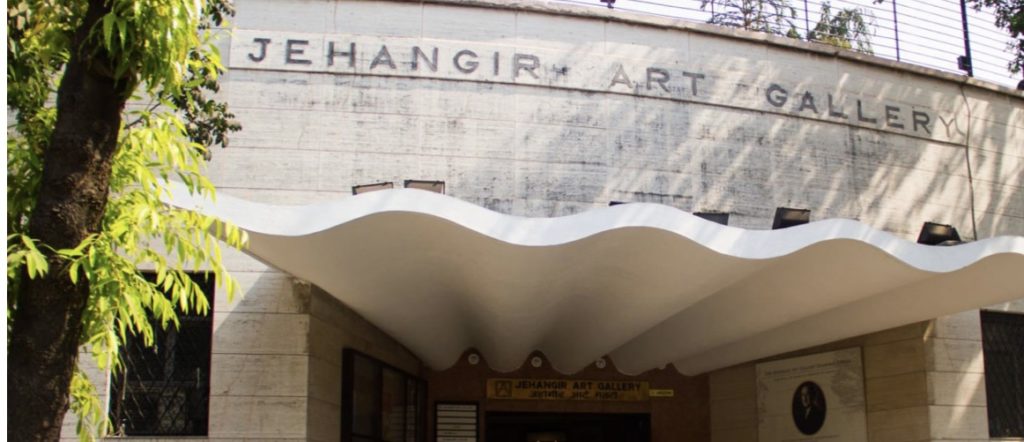 The Clothes on Our Backs
Solo exhibition of paintings and drawings inspired by the human narrative and the artist's Irish/ Indian inheritance. The work includes previous and recent work including a new collaborative sewn piece by women in Ireland and India responding to the poem 'The ordinary woman' by Irish poet, Mary Dorcey.
Jehangir Art Gallery is a leading art museum in Mumbai highlighting contemporary Indian art in painting, sculpture, printmaking photography and mixed media across seven gallery spaces. Founded in 1952 the landmark building is located near The Gateway of India and The National Gallery of Modern Art (NGMA) . 'The clothes on our backs' by Michelle Boyle is the first exhibition by an Irish artist in Jehangir Art Gallery.
The exhibition is accompanied by a catalogue with essay contribution by Delhi based art critic/ curator Georgina Maddox who writes for various publications including The Hindu, Mash Magazine, Studio International amongst others and who was previously resident art critic for the Times of India and Indian Express.
The catalogue includes welcomes by Gerry Kelly, Consul General of Ireland, Mumbai and Akhilesh Mishra, Ambassador of India to Ireland, Dublin.
The digital catalogue can be read by clicking the link below :
A digital inventory of works and purchase requests can be viewed at the link here :